UK Revenue and Customs Sports and Leisure (RCSL) invite all European Customs Sports Association (ECSA) member countries to participate in the first European Customs Sports Association (ECSA) Mountain Bike Cycling Championship, to be held in the United Kingdom between Thursday 17th May and Saturday 19th May 2018.
There is possible to hire mountain bike in Skipton for £30 per day from Dave Ferguson Cycles on the gateway to the Yorkshire Dales.
The closing date for entries is Friday 30 March 2018. Please, contact your ECSA-representative if you want to participate to this event.
More information can be found from invitation and information leaflet.
The Belgian Customs and Excise Administration organise the international running event "20 km of Brussels". Three civil servants (2 competitors and 1 official) of each ECSA member state are invited to this competition which took place the 27th of May 2018. If you want to participate, please contact your national ECSA representative.

The members of the delegations are expected to arrive on Saturday 26th of May and to leave on Monday 28th of May.
Registration is open and you must sign up before 16th of February 2018.
Italian Customs will organise E.C.S.A. SKI Customs Championship 2018 "Settimana Bianca". Event contain Slalom (Downhill skiing) and Snowboard (Cross-country if possible) and it will take place in Mazzin di Fassa (Trento) from the 4th to the 11th of March 2018. on 4th to 11th of March 2018.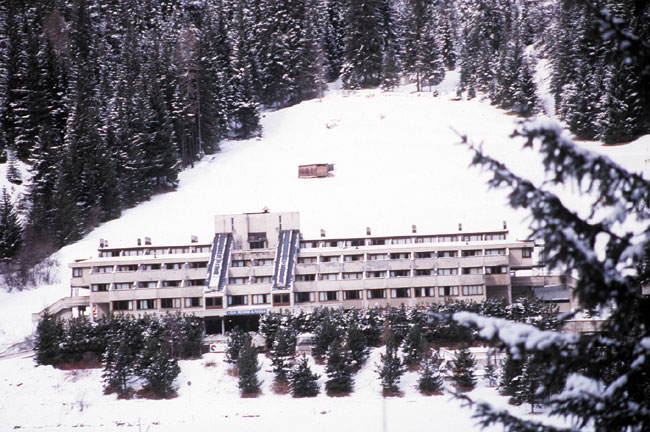 Please, contact your ECSA-representative if you want to participate to this event. More info at invitation (pdf-file).
The European Customs Sports Association Fitness Week is a new idea that will be inaugurated in the first week of September 2017, the 25th Anniversary of the founding of the ECSA.
The purpose is to encourage Customs officers in all ECSA countries to sustain and build upon their fitness and to develop a sense of camaraderie with colleagues in other countries by undertaking fitness activities in the same specified week each year.
The idea is not necessarily for new or additional activities to be undertaken, although it will be great if this is possible, but to recognize and validate activities already being done.
A photography competition for the best Fitness Week picture will also take place.
The results of the Fitness Week photography competition were announced at AGM in Bordeaux at 20th of October 2017. There were 30 pictures and one video sent to photo competition. From these three photographs were in first place; Denmark, Czech Republic and Sweden. All the winners were awarded with a 50 € price.
Have a look at all the pictures of competition at gallery.